Group Studies
SUBJECTS THAT MATTER TO YOU
Study groups offer sessions on topics that are relevant and usually biblically centered. Sign up required in some cases so please see below for more details.
For more information or study details please contact Victoria Robb Powers, Executive Pastor, vpowers@upumc.org
ADULT MINISTRIES GROUP STUDIES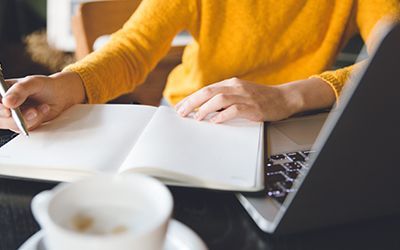 Mid-Week Bible Study | Facebook Live
Wednesdays - 12pm
Join us every Wednesday for Rev. Victoria Robb Powers' midweek Scripture study on Facebook live at noon. Follow us on Facebook here>.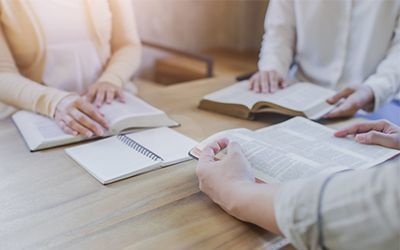 Early Bird Bible Study
Thursdays | 7:30-8:30am
Fiske Miles Library
Calling all early birds. Enjoy a Thursday Bible study with Rev. Joe Stobaugh. Each week Joe will dive into the upcoming Sunday scripture. So join us from 7:30-8:30am in the Caldwell room for a time to connect with others and grow in your understanding of God's word.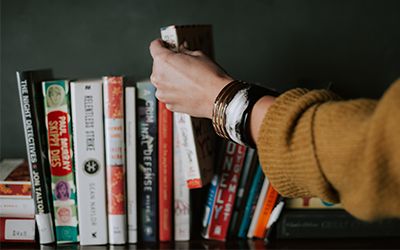 Brown Bag Book Club
Wednesdays | 1:00pm
Looking for a fun weekly book club and fellowship group? All are invited to this group for book discussions and lunch together weekly. If you are interested please contact Linda Taylor at lataylor_tx@yahoo.com for more details.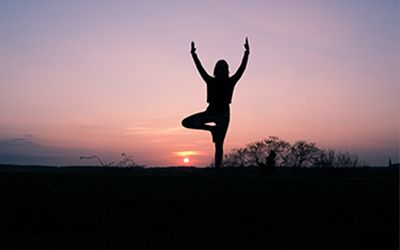 Christian Yoga 
Thursdays | 9:30 - 10:30am
Join Cherry Fowler and friends as they practice yoga each Thursday morning. Please contact Cherry for Zoom link at cherryfowler11@att.net.