CHRIST'S FOUNDRY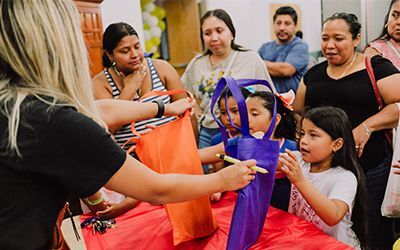 Christ's Foundry United Methodist Mission makes disciples of Jesus Christ through helping children, youth and families. Christ's Foundry invests holistically in the lives of immigrant neighbors through ministries that promote educational, relational, physical and spiritual wholeness.
We partner with Christ's Foundry to provide meals, distribute bread and support music and other educational opportunities.
Contact
For more information contact Matt Hopkins at matt@logicinsurance.com or Gina Gregory at ginagregory@me.com.