PROJECT TRANSFORMATION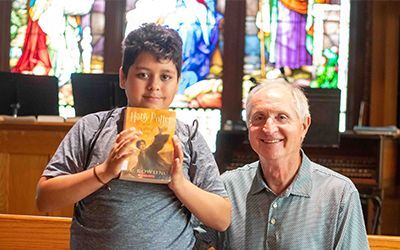 Project Transformation transforms communities and creates relationships through a unique ministry that meets academic, physical, emotional and spiritual needs of children, equips young adults for leadership in the church and world and helps churches connect with their communities.
We partner with Project Transformation to read one-on-one with children, provide meals to summer staff members and support other activities.
Contact
For more information contact Chrys Franklin at chrysfranklin@hotmail.com, Jennifer Armayor, or Kim Brannon at ksbrannon@sbcglobal.net.