Events at UPUMC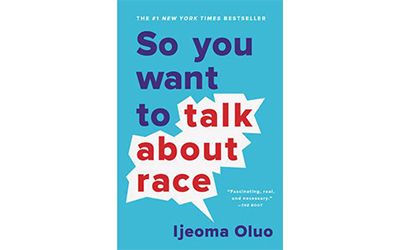 Exploring racial justice book discussion
July 12 | July 26 | August 9
4:00pm | Zoom
Talking to your children about race may seem difficult, but your UPUMC family is here to support you. We are offering a three week, Summer book club, exploring racial justice. Together, we'll read So You Want to Talk About Race by Ijeoma Oluo, and meet by Zoom call July 12, July 26, and August 9, at 4:00pm to discuss. Zoom calls will be facilitated by Kim Brannon and Holly Hodges. All are welcome, and should contact Kim Brannon to sign up and receive the Zoom link, ksbrannon@sbcglobal.net.

For additional resources to help you talk about racism with your children, click here>.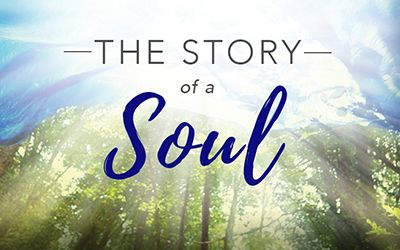 Summer Speaker Series
The Story of Soul is the UPUMC Summer Speaker Series. Each week in July, we will hear from a powerful and insightful individual as they tell their story of what inspired and shaped them into the leaders they are today. 
 
July 5: Rev. Joe Stobaugh, Senior Pastor, UPUMC
July 12: Joli Robison. Ms. Robison is the Manager for The Office of Community Affairs and the Youth Outreach Unit at the Dallas Police Department. 
She manages a team of Police Officers and Non-Sworn Outreach Representatives. Along with her team, she has been an integral part of furthering the mission of the Dallas Police Department by seeking to establish a proactive, continuous, and positive relationship with the Dallas community. Joli graduated from Dallas Baptist University with a Bachelors of Art and Science in Sociology and Communication and a graduate degree in Communications specializing in Organizational Communication Management. She is continuing her road to higher education by pursuing an EdD in Organizational Change & Leadership at the University of Southern California. Currently, Joli also serves as Co-Chair for the local Truth, Racial Healing, & Transformation efforts in Dallas. 
July 19: Rev. Dr. Pamela Lightsey. Dr. Lightsey is a scholar, social justice activist, and military veteran, currently serving as Vice President for Academic Affairs and Associate Professor of Constructive Theology at Meadville Lombard Theological School in Chicago. Prior to that, she served as Associate Dean at Boston University School of Theology.
July 26: Rev. Richie Butler, Pastor of St. Luke UMC.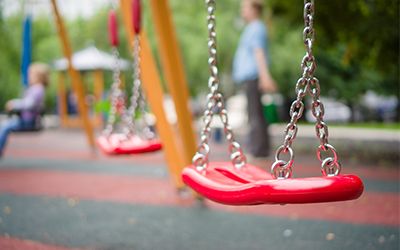 Caruth Playground Reservations
Need a safe outdoor place to play? The UPUMC Caruth Boulevard playground is available by reservation. To see guidelines and to make a reservation, click here>.
COVID-19
Our church facilities are currently closed due to the COVID-19 pandemic. All upcoming on-site events including worship services, Sunday school classes, and group meetings have been moved on-line. Other events have been postponed or moved online where possible. Please watch for updates here, on our calendar, through email, and our social media sites.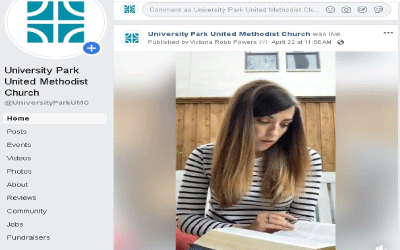 Facebook Live
Wednesdays - 12pm
Join us every Wednesday for Rev. Victoria Robb Powers' midweek Scripture study on Facebook live at noon. Follow us on Facebook here>.