Upcoming Events at UPUMC
---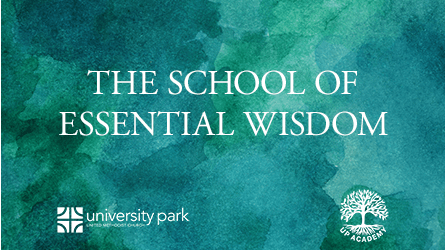 School of Essential Wisdom Winter Term
December 7-February 29
Our School of Essential Wisdom is gearing up to begin it's Winter '23-'24 Term on December 7. Topics during this term will include Festival of Lights, World Pilgrimages, and a series of lectures by author D. Stephen Long on his book "The Art of Cycling, Living, & Dying: Moral Theology from Everyday Life." You won't want to miss all of our wonderful speakers this term! For more information, please contact Janet Hodge or Mary Jo McCurley.
---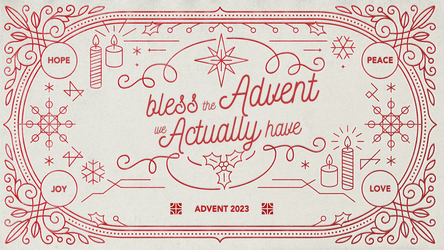 Advent Devotional - "Bless the Advent We Actually Have"
December 3-24
Here we are at the precipice of Christmas. Sounds…ominous? Well, that's probably because our bodies instinctively remember the knot of nervous energy that propels us through it all. The busyness. The hustle. The last-minute- wrapping. We dream of creating a glistening Christmas for our families or friends that makes us tired even before we're finished imagining it.
But what if we could take all those ideals and see what's underneath, at the root of it all? It's our hopes for peace and joy and love for ourselves, our people, and for our world. And we say, God, show us again how this goes. How do we bless the Christmas we actually have? This Advent (December 3-24), we invite you to spend some time each day diving into Kate Bowler's Advent Devotional, "Bless the Advent We Actually Have." Each Sunday of Advent, we'll dive a little deeper into this series in our worship service as we prepare our hearts together as a church family for the coming of the Christ child. Devotional and Source Materials by Kate Bowler and The Everything Happens Project
---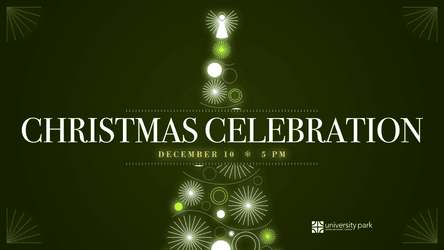 Christmas Celebration
December 10  |  5 PM  |  Free for the whole community
It's the most wonderful time of the year, and UPUMC is the place to celebrate on December 10! Join us for a chili cookoff, two live nativity showings, a petting farm, crafts, carols, and, of course, our annual Christmas Tree Lighting! Everything begins at 5 PM with activities throughout the evening across our campus!
---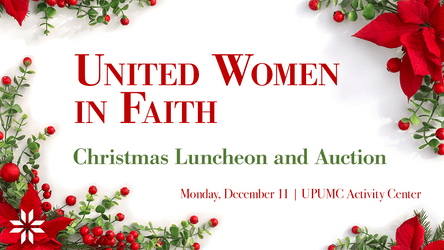 UWF Christmas Luncheon and Auction
December 11  |  10 AM-Noon
Join the United Women in Faith for a luncheon, Christmas Program, and Silent Auction on December 11 in the UPUMC Activities Center! Get your holiday shopping done early while supporting local and international missions through our Silent Auction before you enjoy a delicious lunch catered by Creative Cuisine. The UPUMC Weekday School Children will offer a Christmas program for all of us, and Rev. Victoria Robb Powers will share her newly published children's book, "My Love, God is Everywhere."
10-11:15 AM: Silent Auction
11 AM: Weekday School Program
11:30 AM: Luncheon and Program by Rev. Victoria Robb Powers
Lunch is $20/person, and you must register by Thursday, December 7, to secure your lunch reservation.
---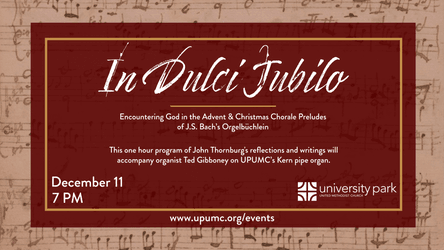 In Dulci Jubilo: Encountering God in the Advent & Christmas Chorale Preludes of J.S. Bach's Orgelbüchlein
December 11  |  7 PM
This holiday season, you are invited to deepen your Advent and Christmas experience through the music of J. S. Bach. John Thornburg will offer reflections that invite listeners to hear and understand the energy of Bach's musical creativity and spirituality in new ways as organist Ted Gibboney plays UPUMC's Kern pipe organ. For more information, please contact Mark Pope.
---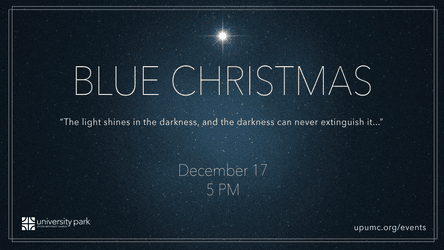 Blue Christmas Service
December 17  |  5 PM
The holidays can be a difficult time for some of us. A Blue Christmas service can offer solace and support to those grappling with grief or loneliness during the holiday season. If you or someone you know could benefit from a compassionate space acknowledging the quiet struggles often overshadowed by festive celebrations, please plan to join us for our Blue Christmas service on Sunday, December 17, at 5 PM.
---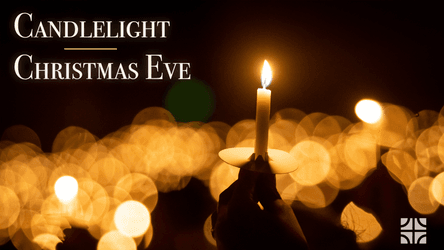 Christmas Eve at UPUMC
December 24  |  11 AM, 4 PM, & 6 PM
We will offer two Christmas Eve services at UPUMC, at 4 PM and 6 PM. The 4 PM service is oriented towards children and their families. Both services will offer the passing of candlelight and end with the singing of Silent Night.
---
Weekly Events at UPUMC
Tuesday Morning Prayer Service
Tuesdays | 9:30 AM | Sanctuary
All are welcome to the Tuesday morning prayer service in the sanctuary. The service is approximately twenty minutes long and includes song, scripture, and communion. Led by church worship staff, this is a time to connect with others over prayer and God's word. We hope to see you there!
---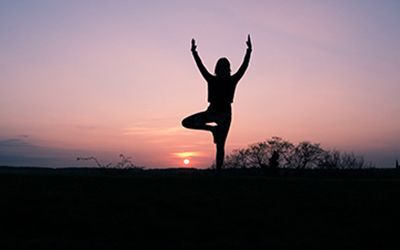 Yoga
In-Person Mat Classes
Tuesdays | 11 AM - 12 PM | Activity Center or Parlor
Zoom Classes
Tuesday Chair Yoga | 9:30 - 10:15 AM
Thursday Mat Yoga | 9 - 10 AM
Join Cherry Fowler and friends as they practice yoga each week. The first class is free, and it is $10/class for in-person or Zoom classes after. If you have any questions, want to join, or need the Zoom link, please get in touch with Cherry Fowler.