CONGREGATIONAL GOVERNANCE
Congregational Governance at UPUMC is practiced through the "One Board" model. Primarily known as the Church Council, our leadership consists of 17 lay members who serve three-year staggered terms on a track system. These leaders fulfill the roles of the Finance Committee, Pastor-Parish Relations Committee, Trustees Committee, Lay Leaders, and Youth Representatives; all led in meetings organized by the Church Council Chair track. Additional members of the Church Council include all appointed clergy. Church Council meetings are open to all who would wish to attend.
Next Meeting: August 28, 2023, at 6:00pm in the Gathering Area.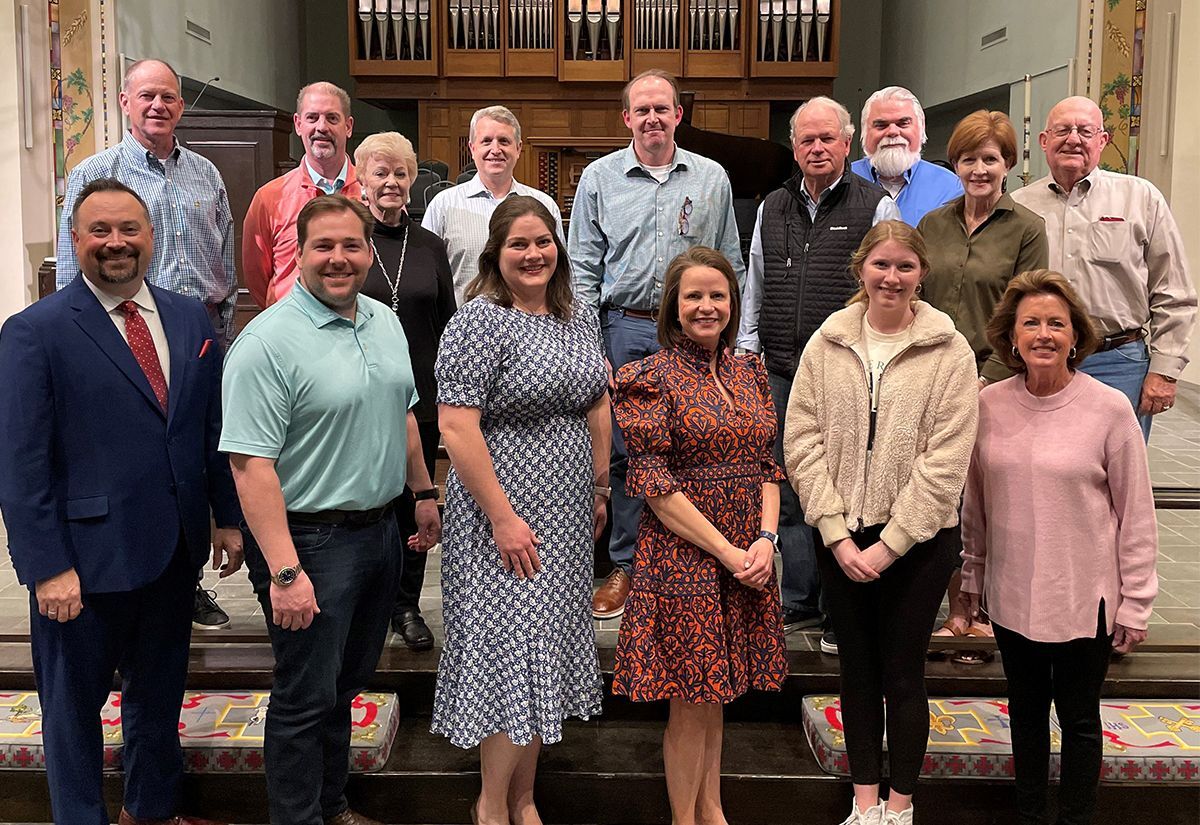 Church Council Chair Track:
Brooke Messer (Chair)
Dave Tabor (Chair-Elect)
Alex Bell (Chair-Emeritus)
Lay Leader Track:
Diane Brooks (Chair)
Jillian Bunn (Chair-Elect)
Meredith Fulton (Chair-Emeritus)
PPRC Track:
Lary Hooten (Chair)
Ann Parker (Chair-Elect)
Phillip Youngblood (Chair-Emeritus)
Trustees Track:
Thomas Wainscott (Chair)
Dub Newman (Chair-Elect)
Derek Fuller (Chair-Emeritus)
Finance Track:
Joe Brannon (Chair and will serve as Chair-Elect)
Dana Donahoe (Chair-Emeritus)
Youth Representatives:
Sadie Smyth
Max Swartzendruber
Appointed Clergy:
Rev. Joe Stobaugh
Rev. Emma Williams
Rev. Jennifer Scott
Printable version of Church Council Chair list is available through the link below.