UPUMC KIDS VBS 2021
WELCOME TO THE ROCKY RAILWAY VBS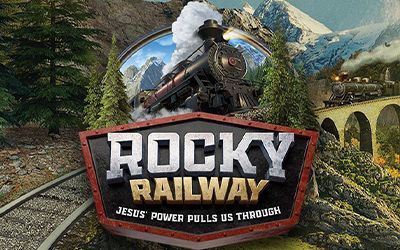 June 7-11 | Ages 3 months to 5th grade
Morning session: 9:00am - 12:00pm
Afternoon session: 4:30pm - 6:30pm
Virtual VBS at home option
Join us June 7th-11th as we board the Rocky Railway to learn about Jesus' power! We will take special Covid safety protocols to ensure a healthy and safe week such as social distancing, limited class sizes, and a mix of outdoor and indoor activities!
VBS in person: $35/ child
VBS at home box: $25/ box
Our at-home option will include options to meet virtually via zoom for a daily introduction and connection. Zoom links and times will be sent later. We need at least 10 people registered for the virtual connection or we will not be able to go forward with a virtual event.

*If we do not receive at least 25 registrations for the afternoon session, we will not do it. In this event, these children will receive the at-home option or can change to a morning version.

Children that are not 4 years old by June 1st, 2021 MUST be accompanied by an on-site adult volunteer.