You Can Make a Difference
Our mission partners rely on your generous gifts to continue supporting those in need. Our Mission Action Council works diligently to help support our partners and create events in which you can support these non-profit organizations. 
If you would like to make a donation through UPUMC to support our partners you can do so in the link below. Once in our secure site, you will be prompted to select a partner from the drop down list. You can also give without selecting a specific mission. 
You may also give in person or through the mail by sending a check to:
University Park UMC, Attention: Business Office, 4024 Caruth Blvd., Dallas, TX 75225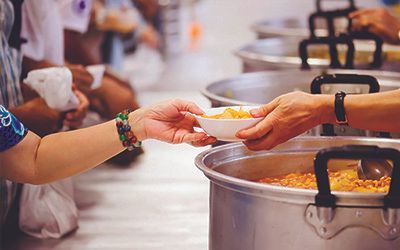 Christ's Foundry Community Needs
As we enter into a new year, many in our community continue to struggle with food insecurity. Christ Foundry, a UPUMC mission partner, provides food to families in need. If you would like to help support their mission to feed families in our community, we invite you to make an online donation to Christ's Foundry through the link below.